While most pros walk the golf course, many amateurs prefer a high-quality golf cart to reach the course quickly and can save energy for their swing. For over 45 years, club car golf carts have been designed for golfers' safety, comfort, and convenience. The company's carts surpass the course's constraints due to modern amenities and advancements.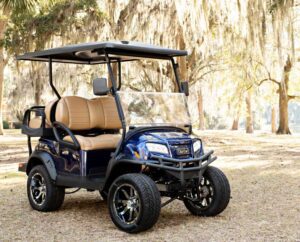 Numerous golf courses allow golf carts for their site personnel to efficiently move around the greens to assure normal play. Club Car golf carts have been engineered to avoid cracks in the fields, whereas traditional carts may cause injury.
Also Read- Golf Carts For Sale – How To Choose The Right One!
Self-adjusting suspension and rack-and-pinion steering make Club Car golf carts easy to operate and handle. Plus, various modern features like Tinted Magnetic Windshield, Cupholders, LED Light Kit, Steering Wheel, USB Charger, Turn Signals, Seat Belts, Lift Kit, Premium Cushion Seats, 48v Batteries, and much more can make these golf carts convenient on-and off-the-course. Many senior communities use Club Car golf carts for individual transportation.
Club Car golf carts can be powered by either lithium-ion batteries or electricity. Due to the dependability of their Club Car Precedent Lithium engines and the quietness of their ride, they are perfect in different settings. The electric version of the Club Car Phoenix Precedent golf cart is just as durable and effective as the lithium version for people who wish to save money or who are environmentally conscious.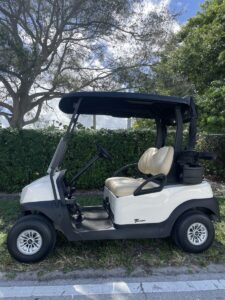 It comes in a multitude of models and seating capacities, such as Silver Phoenix Club Car Precedent Electric 4-passengers, Silver Lithium Phoenix Club Car Precedent 4-passengers, Club Car Tempo Custom Lithium 6-Passengers, and others.
Also Read-  4 Points To Consider While Buying Used Golf Carts!
South Florida Golf Carts is the right place to shop if you want to get an economical or customized Club Car Precedent golf cart.