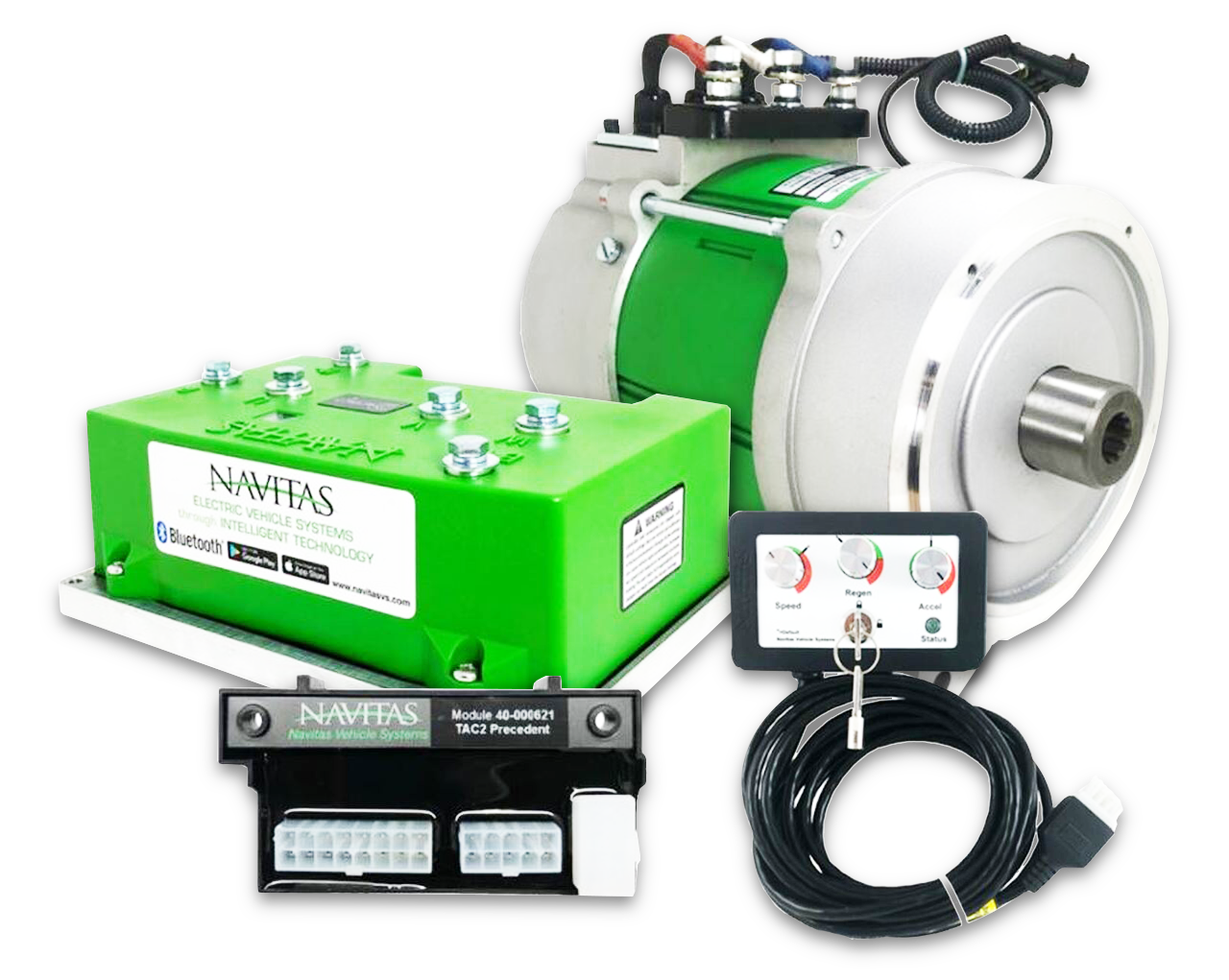 Club Car 600A 5KW Navitas DC to AC Conversion Kit
with On the Fly Programmer
Are you looking for more golf cart speed and torque or just increase your overall performance?
This is one of the best performance upgrades available for your electric Club Car Precedent. This system brings modern technology with a lot of advantages. The Navitas DC to AC conversion provides a huge increase in speed for both lifted and non-lifted golf carts. Results will vary based on the cart, battery conditions and weight.
The super-efficient AC system results in longer run times, more torque and faster acceleration.
600A DC to AC Navitas Conversion kit will increase the efficiency of your golf cart. You will drastically see Improvements including range, battery life, and performance (speed and torque). The On The Fly Programmer allows you to personalize your driving experience in real-time. Adjust your top speed, braking, acceleration, and battery driving range all with a turn of a knob.
MORE SPEED! MORE PERFORMANCE!